Western Mediterranean Yacht Charters
Welcome to SailAway Yacht Charter Consultants - your Mediterranean luxury yacht charter authority.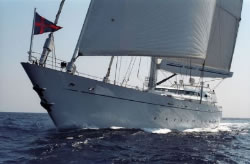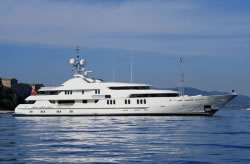 Mediterranean luxury yacht charter holidays are among the most popular yacht charters in the world. The natural beauty, cultural heritage, style, and allure of the brilliant azure waters of the Mediterranean make the region a top yacht charter destination.
St. Tropez, Cannes, The French Riviera, and Monaco entice mega yacht charter vacationers to their fabled harbours, famous architecture, and remarkable cultural events. SailAway Yacht Charters has the perfect Lurssen, Perini Navi, Trinity, or Mangusta yacht charter for these remarkable destinations.
Book Online Today [click here]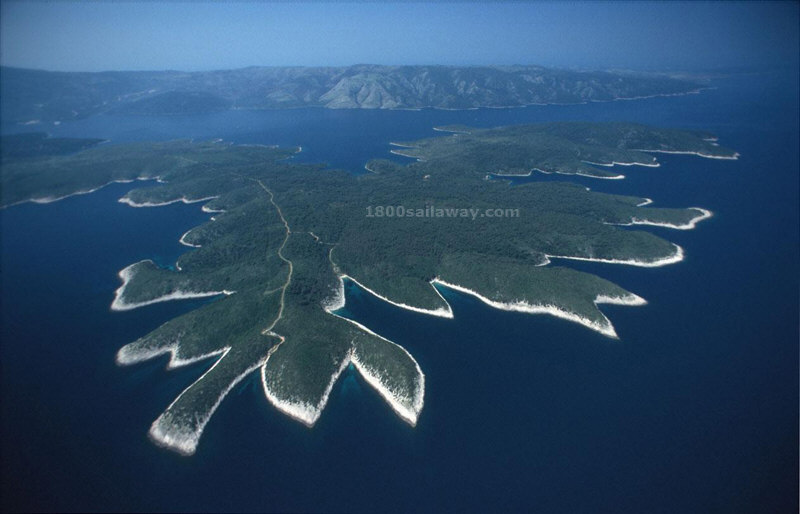 SailAway Yacht Charters can fulfill any Mediterranean yacht charter requirement. Be it a Benetti yacht charter of the Cote d'Azur – by St Tropez and the Italian coastline; a bareboat charter on the Amalfi Coast; or a mega yacht charter between the magic destinations of Naples, Capri, and undiscovered Croatia.

The Mediterranean promises the most diverse luxury yacht charter adventures in the world. Some of the charter boat destinations lining the Mediterranean coast include France, Spain, Italy, Croatia, and Greece. Along the Cote d'Azur alone, there are over 30 harbors and more than 3,000 restaurants. Daring architecture clinging to rocky shorelines wrapped in the radiant blue of sky and sea is unmatched. Enjoying the elegance and extravagance of a mega yacht charter, a bareboat charter, or a motor yacht charter; one can not help but be awed by the splendor of it all
SailAway Yacht Charters is the most experienced and knowledgeable yacht charter company serving the Mediterranean. The yacht charter season generally runs from April to the end of October in the Mediterranean – as does the onshore tourist season. However, with the help of SailAway Yacht Charters, you can enjoy the high season while avoiding the onshore crush of tourists in your luxury yacht.
If you prefer more moderate temperatures – and a greater selection of berths and anchorages – contact SailAway Yacht Charters and arrange a yacht charter for April through May or September through October.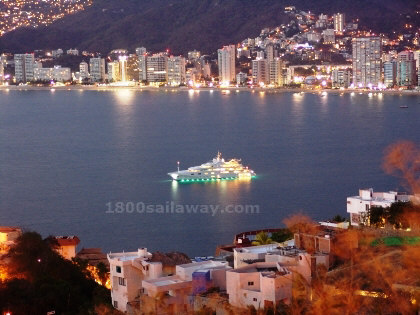 Special events in the Mediterranean, Caribbean, Bahamas, South Florida, St. Barts, St. Martin, The Virgin Islands, Miami, Ft. Lauderdale, Greece, Genoa, Dalmatia, Dubrovnik, Turkey, France, Italy, Spain, Asia, Monaco and globally are good for attracting new clients and entertaining existing clients, for introducing new product lines and promoting your current products, and for establishing your position in the global marketplace.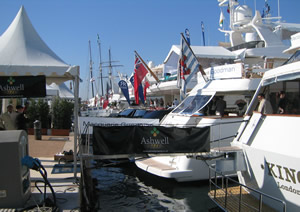 Global Special Events include:
MIDEM 17-31 January 2009
(Marché International du Disque et de l'Edition Musicale)
GSM 16-19 February 2009
Barcelona, Spain
MIPIM 10-13 March 2009
(Marché International des Professionnels de l'Immobilier)
Berth Application: September 2008
MIPIM HORIZONS
for new international markets) Cannes, France 2-4 December 2008
MIP TV 7-10 April 2008
(Marché International des Programmes de Télévision)
Festival International du Film (Cannes Film Festival)
14-23 May 2008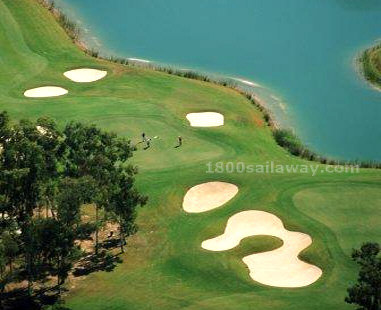 Monaco Grand Prix – Formula 1 22-25 May 2008. 21-24 May 2009. 27-30 May 2010.

Festival du Film Publicitaire / Lions 15-21 June 2008
Berth Applications: 12 December - 25 April
MIPCOM 13-17 October 2008 (Marché International des Programmes pour la Télévision, la Vidéo, le Câble et la Satellite)
Berth Applications: 10 April - 5 July
TAX FREE WORLD EXHIBITION TFWA 27-31 October 2008
Berth Applications: 10 April - 5 July
Congrès Gartner / ITXPO 16-19 February 2009 Barcelona, Spain
MAPIC 19-21 November 2008 (Marché International des Professionnels de l'Implantation Commerciale et de la Distribution)
Berth Applications: 22 May - 4 October
Miami International Boat Show 12-16 February 2009 Miami, Florida USA
Nasdaq-100 Open Miami, FL.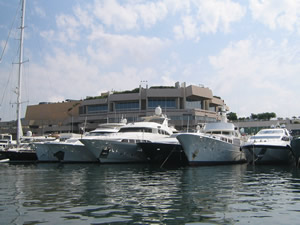 Other events:
*ICC Cricket World Cup
*MipimASIA (Hong Kong)
*Ankara Music Festival (Turkey)
*Croatia Film Festival
*Hellenic Festival (Greece)
*Slovenia Festival
*Antalya Film Festival (Turkey)
*Barcolana Regatta (Italy)
*Biograd Challenge (Croatia)
*Dubrovnik International Film Festival (Croatia)
*Dubrovnik Summer Festival (Croatia)
*Histria Festival (Croatia)
Luxury yacht charters, Bahamas yacht charters, Caribbean yacht charters, Mediterranean yacht charter, Greece yacht charters, Turkey yacht charter